So, I was getting ready to leave the flat this evening to go see my mother for dinner, and Julie mentioned that a few people were talking about the local church being on fire. So, as I'd already said I'd pick her up a few things at the corner shop before going out I said I'd see what the fuss was all about too.

The answer to which was this:





So I took the photos/video home and showed them to Julie (along with bread/chocolate), and then headed to my brother's for dinner.

And was then joined, forty* minutes later, by Nick, who lives rather closer to the blaze than I do, and had been told that going home was not an option. So came over and ate Meredith's delicious Japanese Quorn Stew Thing. And then hung out and chatted until eight o'clock, before we walked back together, to discover that things were largely under control, and the chances of him burning to death in his bed was acceptably low.

Incidentally, all of the news sites are saying that the building that burned down was a church. Which would seem reasonable when it looked like this: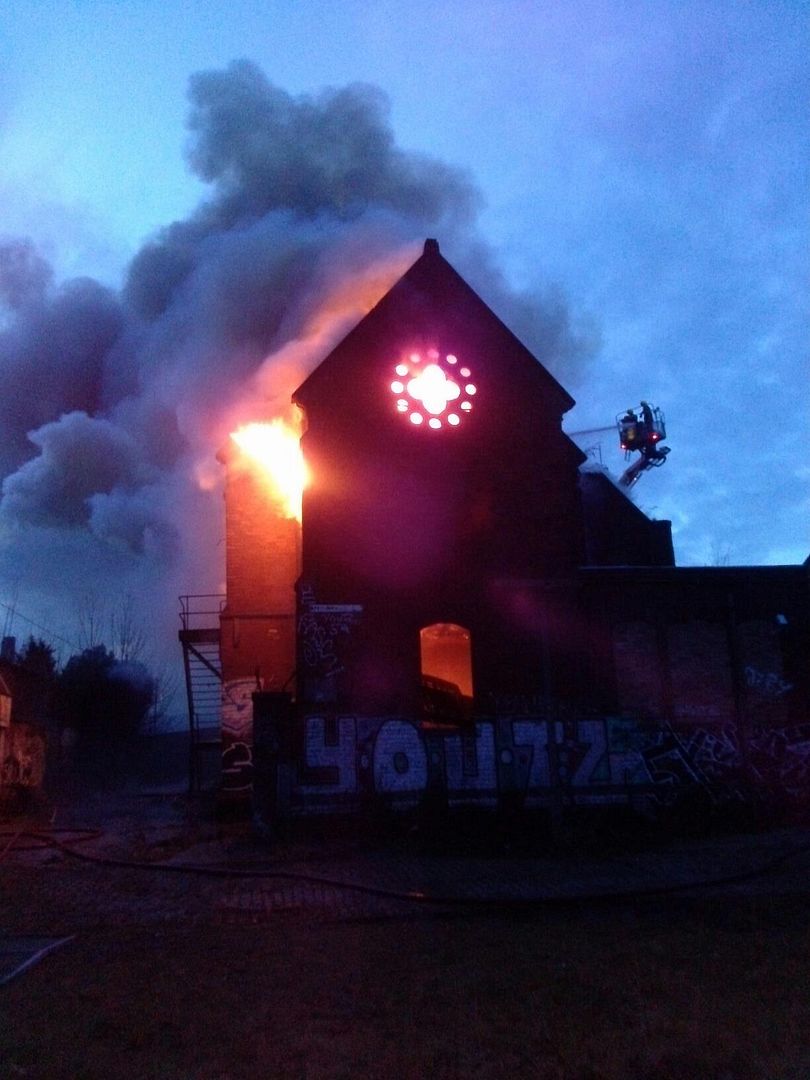 But less likely when you see it from the other end and it looks like this:



I'm now not sure whether it was or not...

(Incidentally, isn't it awesome that I can take video on a phone, including zooming in on the interesting bits one-handed? I know I'm late to the party on that front, but still!)



*I just had to check whether it was "forty" or "fourty". Both of them now look wrong to me.




---

Original post on Dreamwidth - there are
comments there.