So, I was reading this review of The Spirit Level, with its hypothesis that inequality is what drives unhappiness and unrest in society (once you get beyond a certain level of wealth). It comes with handy graphs like this: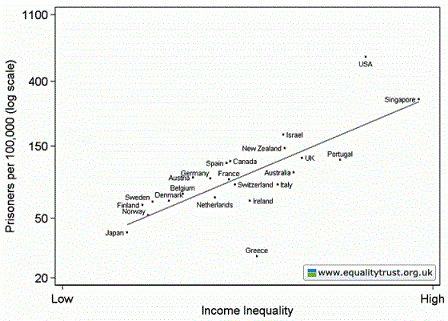 And I noticed that a couple of the countries at the top there are also doing well at the Olympics. And was left wondering if some countries do well in The Olympics because their setup is such that some people can be given the resources to do that much better than others. Presumably, one way to measure this would be to assign points for medals, divide by the number of people in each country (because you'd expect larger countries to win more medals in any case), and then graph that against inequality? If I'm bored enough at the weekend that might be worth doing.


---

Original post on Dreamwidth - there are
comments there.