I was hoping, that despite my dislike for Microsoft's app policies*, that they would make their phone system a success, and we'd thus have more competition. Much though I like Android, I'd like there to be three main players so that there's constant pressure on all of them to improve.

But unless Windows Phone 8 is a startling success, this isn't looking very likely: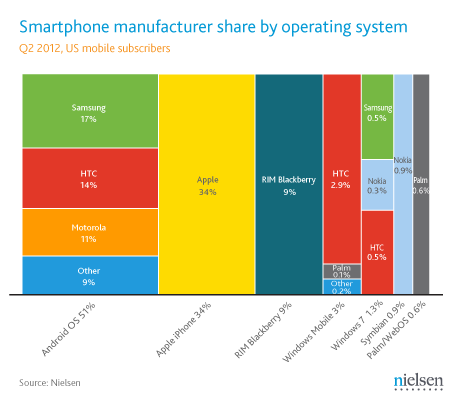 I shall have to hope that Firefox OS takes off instead, which would at least provide an open alternative.



*You can only install from the Microsoft app store, and they have policies in place against adult content of any kind.




---

Original post on Dreamwidth - there are
comments there.