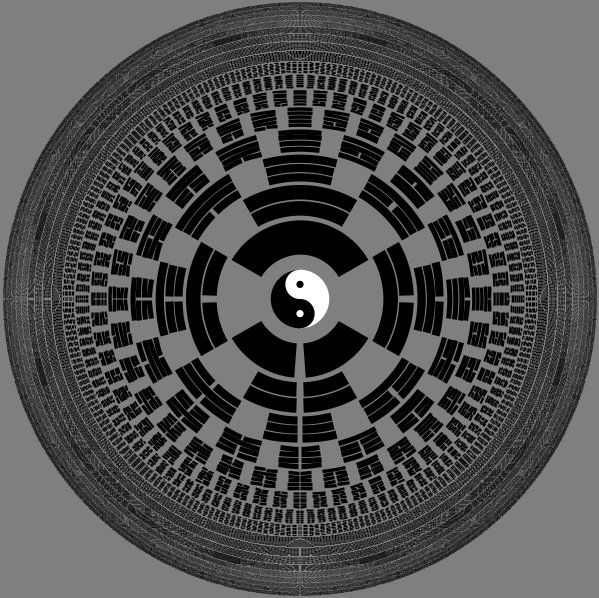 Over on FB meico wrote:


Last night I found myself programming Taoist cosmology*... When making this image I had to periodically look outside to make sure the stars weren't going out one by one.**

This is an image of all trigram like symbol sets. The image represents all possible n-grams with lengths zero to eighteen. Going from lower portion of the image to the upper shows n-grams from zero to unity. The left side is all even n-grams and the right side is all odd n-grams.

*In the language called Processing. Code available to those interested.
**A reference to "The Nine Billion Names of God" (http://en.wikipedia.org/wiki/The_Nine_Billion_Names_of_God).
---

Original post on Dreamwidth - there are
comments there.