Spent today playing Twilight Imperium. Which is frankly far too complex for a game that I play about once a year, with the result that I never feel in control enough to feel like my actions count for a lot, lose concentration, and then interest. Which is a shame, because it's not a _bad_ game, just possibly more than I'm really up for at the moment. Nice to see people though.

You can get a vague idea of the complexity from this: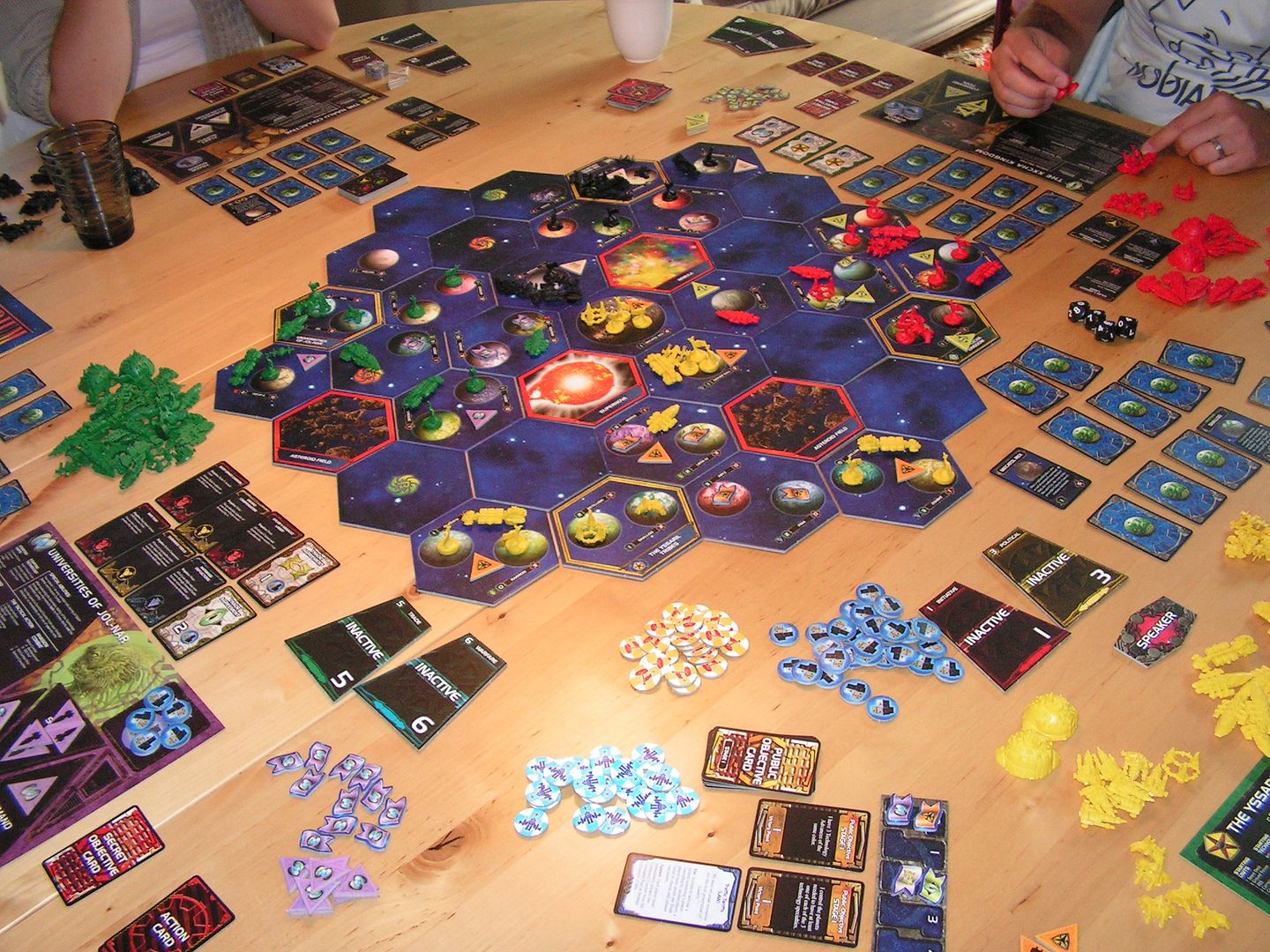 Except that there were 7 of us. And we had four rings of hexes around the central planet, not three.

Tomorrow we're off to Northern Ireland to see Julie's family for three days. Nice to be off work, even if Other People's Family are always more stressful than one's own*. Not sure how much internet time I'll get, but I've got all of The Culture novels on my ebook reader just in case it's not much :->



*Except, of course, when they aren't.




---

Original post on Dreamwidth - there are
comments there.