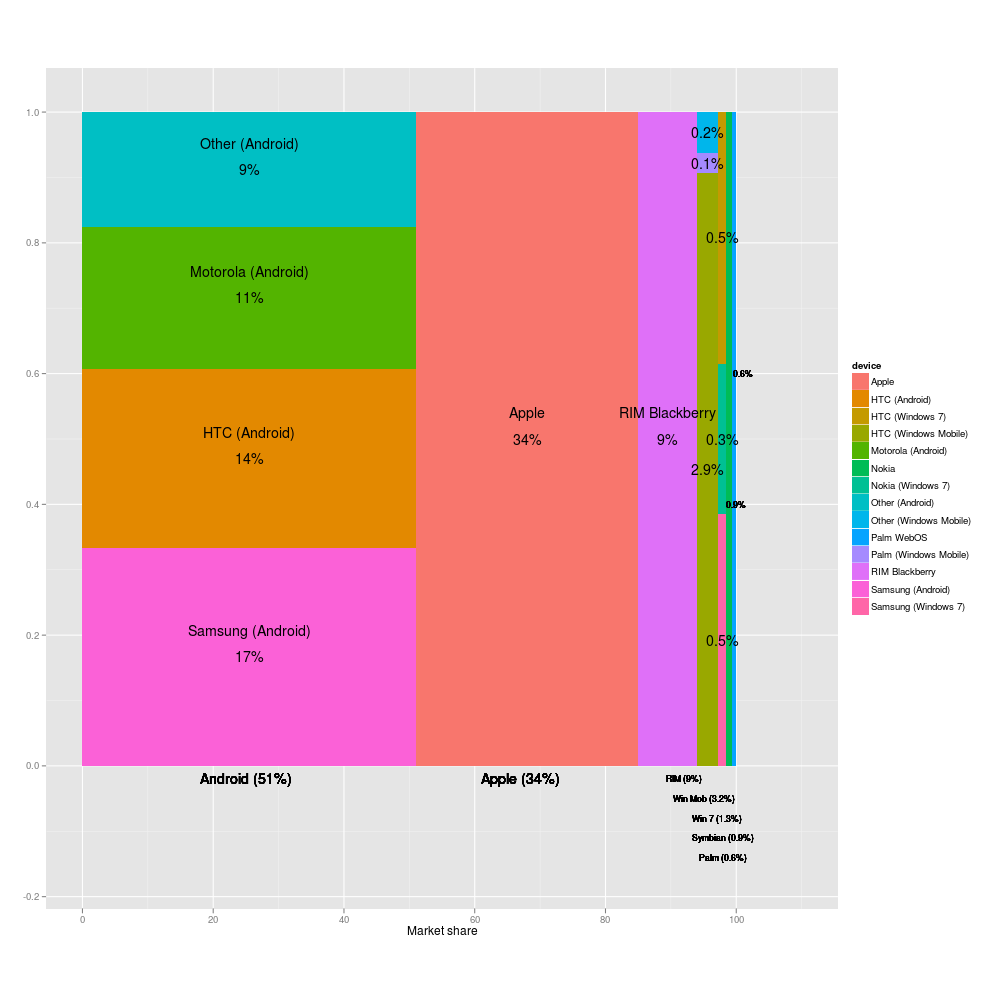 As
steer
and
drplokta
pointed out
yesterday
, the Nielsen diagram was grossly out of proportion, so it looked like RIM and MS were better than they were.
I passed the data to
steer
, who then played around with R (code is in the other post), and produced the second diagram. I've tried to line them up and proportion them with each other as best as I can. So you can now easily see how misrepresentative the original diagram was!
Edit:
Also - an even better one made by
http://9to5mac.com/2012/07/13/nielsen-needs-to-work-on-their-graphics/
---
Original post on Dreamwidth
- there are
comments there.